Neolube's Anti-Galling Performance Is Proven in Over 48 Years of Successful US Navy Nuclear Power Plant Operations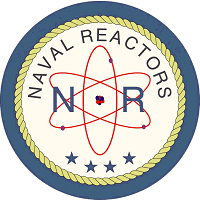 Client
The US Navy Nuclear Propulsion Program has been designing, building, and operating nuclear reactors for Navy use since the USS Nautilus (SSN 571) was authorized by Congress in 1951 and commissioned in 1954. The program has a superb safety record of steaming over 157 million miles on nuclear power. There are currently 96 reactors operating. The total reactor-years of safe operation is now over 6,700 years.
Challenge
In the early days of the program, galling was causing primary coolant valve caps to get stuck and require cutting to remove. Damage to the valves themselves resulted in possible valve replacement costing thousands of dollars and keeping the strategically vital submarines offline. That was an unacceptable situation.
Neolube was always one of those "hidden secrets" that made our nuclear power program so successful. It was not as high-tech as new fuel plate designs or modern electronic control systems, but it did its job day in and day out for us. If our technicians took 1 minute or less to put on a coat of Neolube, we had 100% confidence valve caps would come off when we needed them whether in an emergency or for routine maintenance. 
Solution
Neolube #1 was developed to be dry with extremely high purity and consistency. It is fully tested to verify every batch has no potentially harmful halogens like chlorine or other halogens. These halogens are extremely reactive and in the presence of stainless steel can cause problems like crevice corrosion. In any environment with stainless steel piping systems under high temperatures and pressures, halogens must be avoided. Neolube provided a great solution to the potential contamination, but only if stringent testing was conducted and documented. 
Neolube #1 now conforms to the stringent Military Spec MIL-L-24131C. In addition to specifying strict limits for lubrication performance, the MilSpec also limits the amount of Ash, Florine, Chlorine, Lead, and Sulfur. Mercury, Lead, and Boron must also be eliminated from all parts of the product processing and testing.
The purity of the Neolube #1 product ensures that it does not contribute towards damage to stainless steel piping systems or provide any source contaminant that may become radioactive itself when exposed to high levels of radiation. 
As a "dry" lubricant, Neolube #1 is easy to apply (and remove) and consistent results can be obtained with minimal training and in a wide range of amounts applied. It's simple and reliable with only the graphite lubricant remaining within seconds of application. There is no need to clean the old lubricant off the threads, saving time and ensuring long term success without strict application procedures.
Image: Technical drawing of USS Nautilus (SS-168) and USS Nautilus (SSN-571). Original Source
Results
Neolube is still in use by the US Navy and has been for over 48 years since 1974. It is in use in hundreds of commercial power plants around the world and is expanding into more traditional industrial companies and process plants. 
Although galling can still occur with valve caps or other parts lubricated with Neolube #1, this is always the result of operator error either by assembling the threaded joints incorrectly or forgetting to apply the Neolube. This is a rare occurrence in today's nuclear power plant operation, thanks to Neolube #1.
Downloads

Neolube No. 1 Technical Data Sheet